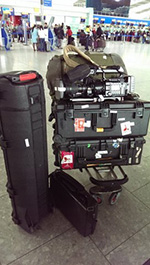 Being able to supply a superior range of equipment and accessories that includes a full compliment of high grade lenses, an extensive lighting kit and a superb camera, is fundamental to any shoot. Equipment that is in first class condition and that has been maintained to the highest of standards, is the bare minimum for consistent quality.
With latest developments in the industry, you could shoot your production with high grade Cinema Cameras and Lenses for less than you think. Whatever you're looking for, any kit can be supplied, along with the correct support for the job.
Owning your own kit means there is no set-up time wasted each day on location figuring out what settings need to dialled in to a hired in camera. Everything is available off the shelf, for rapid response jobs, with zero prep time. This really does save hours on every shoot. If you own your own kit, you're always more more familiar with it. You can just unload and go. Set-ups are faster and pack-downs quicker, making the move to the next location more efficient. Kit just turns up at your shoot, ready to go, one call, and it's done. No need to call rental houses, set up accounts, fill in complex rental agreements, or pay hefty deposits, then sit around waiting for your crew to go and collect it, or worse still, pay the expensive delivery and collection rates while your crew has to wait for it. Direct hire is always better.
Cameras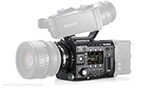 Sony PMW-F5 35mm digital cinema camera.
Shallow depth of field filmic look - fantastic for interviews and features.
Slow motion - up to 150fps in 1080 HD.
SxS file based media for rapid data transfers – in a broadcast approved workflow.
ENG shooting rig for fast changes from Tripod to Shoulder mode.
The Sony PMW-F5 Super 35mm Digital Cinema Camera is 'backwards compatible' with many camera and can be made to match the FS7 and many other ENG Cameras.
It also offers compact, flexible and serious cinematography in HD, 2K, accessible to all budgets. Modular, easy to use and highly sensitive, it is effortlessly adaptable to suit different production agendas, from documentaries to music promos and ENG. The PMW-F5 CineAlta camera shoots spectacular images with its 8.9 megapixels (effective) Sony 4K image sensor. You get superb dynamic range (Rec709, SLog2 or SLog3) , with the widest colour gamut, and pristine image quality, whether you shoot in HD, 2K. Variable Format Recording - Mpeg 50mb/s, XAVC 100mb/2, SR 220mb/s, SR400mb/s, RAW.
See the full specifications on Sony's website - Sony PMW-F5 Specifications
Lenses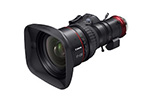 Canon CN7 - 4K
Lens. PL mount Digital ENG cinema zoom lens.
See the full specifications on Canon's website  
Canon CN7 Specifications
.
Samyang prime lens kit, 8mm + 14mm. Fixed focal length.
Superb for shallow depth of field interviews.
Camera Cards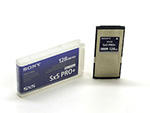 2 x 128 GB SxS Pro+ memory cards.
Enough for 4 hours at XAVC 100 or 8 hours in Mpg.
Rapid transfer of Data.
GoPros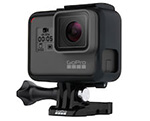 2 x GoPro 5 cameras.
4k, Voice activated, Internal Timelapse, Waterproof.
Comprehensive mount kit with gorilla pods, clamps, suckers, harnesses.
Remote WiFi control over Phone. LCD rear screen.
DSLR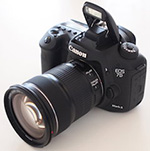 Canon 7D for 1080p HD Video, and Press Shots.
Canon 18-200mm DSLR Travel Zoom lens.
Popular crop frame 35mm DSLR camera with travel zoom lens.
Tripod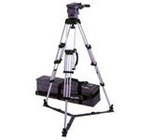 Miller Speedlock Carbon fibre legs.
Lightweight and stable.
Lighting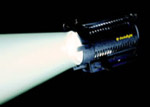 Using Dedo Lights, when lighting, means it's possible to produce a beautiful quality of light, perfect for interviews and presenters. It is very fast to setup and tweak with. Being small means they are also very easy to carry about.
4 x Dedo light kit with in line dimmers, mains powered, with stands. Ideal for Interviews.
2 x LED Light Panels. Variable Bi-Colour. Battery or mains powered. Soft, cool and quick.
1 x Arri 300w Mizar.
1 x Arri 650w Redhead.
1 x Arri 2000w Blonde.
1 x LEDZilla 7w Camera top light. Bi colour, full dim.
Assorted softboxes and black drapes. Spare bulbs and mains extension cables.
Lighting gels, Blues + CTO diffs and assorted colours. Black cloth drapes, Reflectors (Elastolights) in white, silver and Gold.
Lights have been PAT tested for electrical safety.
1 x Wheeled 'Tarmac' carry all case.
Monitor kit

1 x Wireless HD Panasonic 7inch LCD monitor.
1 x Kata monitor bag with sunshade and shoulder strap.
Audio

2 x Wisycom MCR41S-42S Diversity long range AES digital radio mics x 2
2 x Tram mic kit, clips.
2 x Line Mic adapters + XLR Cables.
1 x 416 Gun/Boom mic, wind gag and pole. Camera mount. Great for Vox pops.
Drone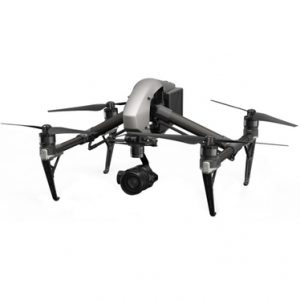 DJI Inspire 2, 4k System. Current CAA PfCO, Permission for Aerial Work.
Approved for filming in congested areas (cities).
Max legal height of 400 ft.
Ground based HD iPad monitor.
CAA approved Aviation Insurance.
Run bag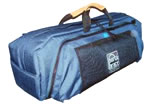 First aid kit.
Lens wipes.
Various cables.
Assorted spares.
1 x Sony HD Headphones.
Data Wrangling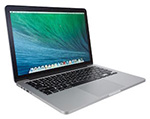 1 x 15 inch Thunderbolt Mac-book Pro.
1 x Thunderbolt Echo Express Pro SxS Card Reader.
1 x Final Cut Pro X available.
Data can be copied to Production Drives as we shoot, or at the end of a day. Smaller jobs can be uploaded to your cloud storage at standard costs.
Battery system

10 x Pag L95 and L96 LiIon Batteries.
With accurate 'Run Time' prediction.
2 x Pag AR124 Battery Chargers.
Can shoot all day.
In-Car charging facility.
Transport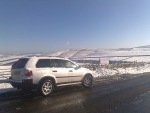 Volvo XC90 4x4 Estate car. Sat Nav, Air Con. Winter Snow tyres.
Power inverter fitted for Camera, Laptop, Phone and Drone charging.
Insured for commercial travel. Full break down insurance.
Other

3 x small Motorola Two-Way radios (Walkey Talkies).
1 x Microdolly Track. Lightweight portable, one man, dolly system. Fits inside a small tent bag and weighs under 3 Kg. Can be laid in 1 minute and stowed in 30 seconds. 12 foot of straight track and wedges. This is a small light weight yet very effective way to achieve a camera track without the usual set up time, and the need for a separate van to carry the track and dolly. A smooth level surface is required for using this system.
Carnet + Flying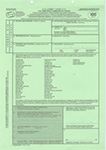 Up to date Current Carnet documents ready to go. Assorted sets of Pelicases for air transport. Equipment can be packed in a very efficient 'Fly Away' configuration that keeps excess bags rates very low.
Insurance

Public Liability and Business Insurance.
Available on Request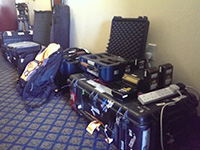 Big Track and Dolly
Sliders
DJI OSMO Gimbal Camera
Canon HJ40 lens (long telephoto lens for Wildlife and sports filming)
Canon image stabilisation lens (Helicopter/ Boat filming)
HMI Lighting (Prices available on request), Ultra Timelapse